FIXED FEE PACKAGES
No scary escalating quotations
FREE HOMEPAGE DRAFT
Preview your site before deposit
SIMPLIFIED RENEWALS
Everything renewed for one annual fee
Has web design left you scratching your head?  Unsure where to start? Website DIY left you wanting to cry?  Did your best friend's nephew who's a "wizz with computers" offer to do it, but now isn't returning your calls?  Or maybe you already have a website, but don't have a clue what the log in is, and no ones responding to your emails?
Don't worry, we've heard (and solved!) all these web design problems before.   We'd be delighted to help solve them for you too. With us, the clue is in the name.  We're a friendly wee Glasgow Web Design agency, and we're here to make the whole process Super Simple.
First we'll dream up your perfect website together over a coffee.  You even get to see a free homepage draft to make sure you're going to love the end result!  From there, you can expect your snazzy new site live within an average of 4-6 weeks.
The simplicity doesn't stop there though.  After launch, you have your own login to use our easy-to-use editing platform to make changes as you need.   We take care of everything else for you, from email setup, hosting and domain renewal.  All from just £80 a year.   Of course, should you ever need a bit of additional help, we're always just an email away.
Great communication from start to finish,would highly recommend Claudia at Super simple websites
many thanks from The Babyspot Glasgow

Clear pricing on website with various options. Excellent finished product and follow up

Claudia has built 2 great websites for me in the past year. She has a real eye for design, is full of helpful suggestions to allow me to add extra products/languages to my websites etc, and makes it effortless and hassle free for me to update my website. If you are a small business owner that needs a professional website designed and maintained, I cannot recommend Claudia enough!

Could not be more delighted with Claudia's work on our website. From the initial discussions to the final product, Claudia has built us a website that will help our organisation so much. From our new e-commerce fundraising site, to the sections detailing the dynamics of domestic abuse, to the vital 'quick exit', Claudia developed a site with the needs of our organisation at the core. We are delighted with her work and I would recommend her completely.

Claudia has been fantastic for our business. The news content she manages on our website has brought us so much more traffic. Her attention to details and her ideas make our website stand out from the crowd. I can not recommend her highly enough! AA+ Wouldn't shop anywhere else for a website designer and developer.

Claudia has a very relaxed approach to collaborating. From the firsts draft I could see that she really understood what we were about and our personality came through in her work. It was important to us that our site had a very personal and welcoming feel to it, and that's exactly what we've achieved!
I've never done anything like this before and Super Simple is definitely a fitting name for Claudias business! Highly recommend.

Fantastic to deal with. Honest, smart and very efficient. Claudia could up sold me easily to more expensive packages but I appreciated her honesty and candidness throughout. I'm very happy with the site and she has been very responsive throughout. Highly recommended.

Working with Claudia to design my business website was great. She made the process so easy, explained everything fully, really took on board the design I wanted for website etc. She worked extremely quickly and also responded to emails quickly. She really was excellent to work with and I love my business website. Highly recommend!

Claudia has been sorting out our website since we started and always first class service www.acebodyshopscotland.co.uk

Claudia was fantastic to work with in creating our new website last year Great knowledge and ensured we created a website tailored to our business needs.
She continues to be a great support with advice and edits.
Fantastic service at very competitive price! - ReDeck
www.redeck.co.uk

Claudia was brilliant, I was kept up to date all the way through and everything was explained either by message or a video showing what to do. Very responsive to messages also any questions you've got very quick to answer.

Claudia @ Super Simple Websites was fantastic! My Mortgage Advice firm has a fantastic looking website now which operates extremely well. I wanted a specific mortgage calculator for the web page which a lot of other designers said they would struggle with, Claudia got it done. Communication was brilliant too. Highly Recommend!! Thanks, Gavin @ Arrowhead Financial.

Claudia has been great to work alongside. Clear pricing and I received a fully integrated shop site. Please feel free to view my site if you want to see the great work.

Houseofchard.co.uk

Thanks Super Simple Websites 💗

We have worked with Claudia on varies websites for our companies and can confirm she offers a 1st class service with competitive prices. Would have no hesitation on recommending her service to friends, family and work colleagues.

Claudia was brilliant, I was kept up to date all the way through and everything was explained either by message or a video showing what to do. Very responsive to messages also any questions you've got very quick to answer.
BUILDING WEBSITES FOR BUSINESSES THROUGHOUT GLASGOW AND SCOTLAND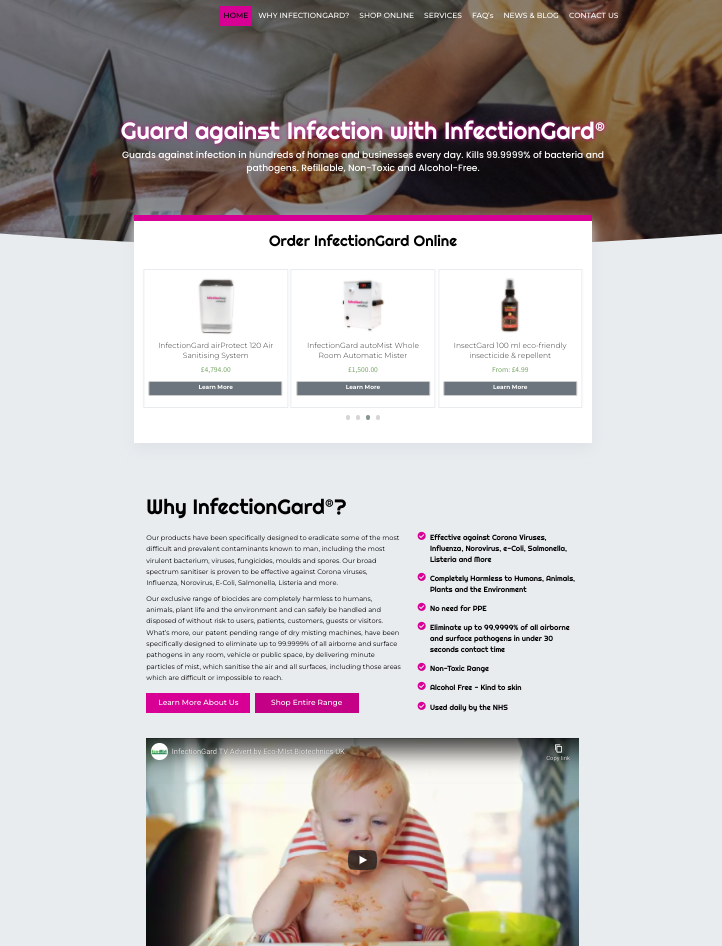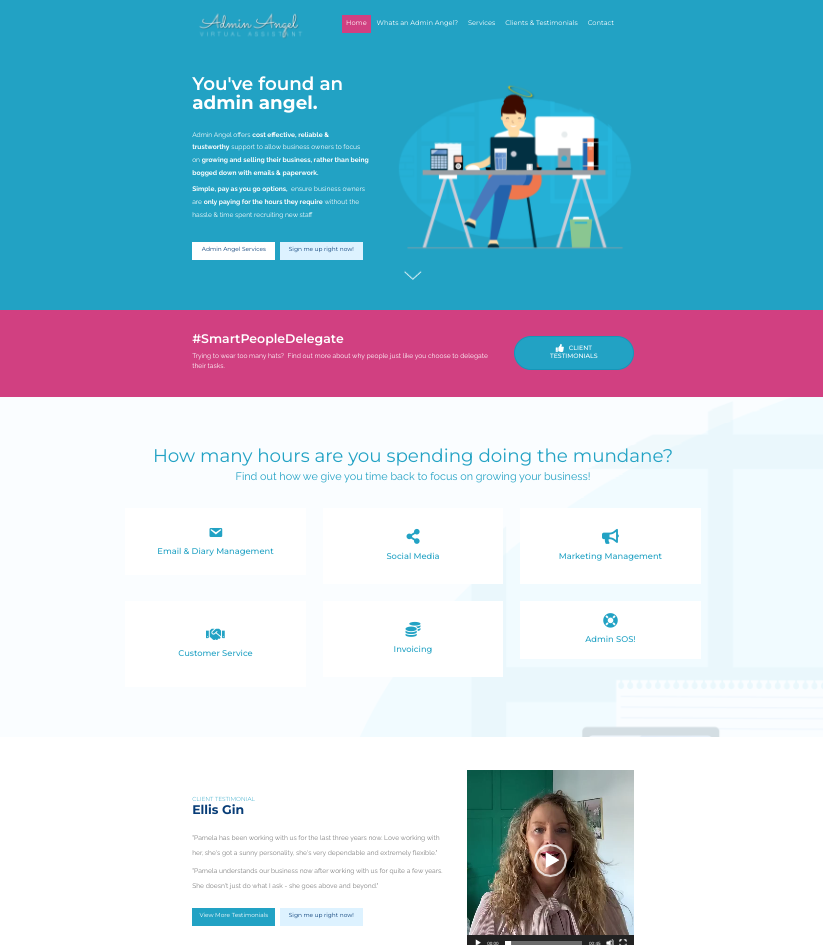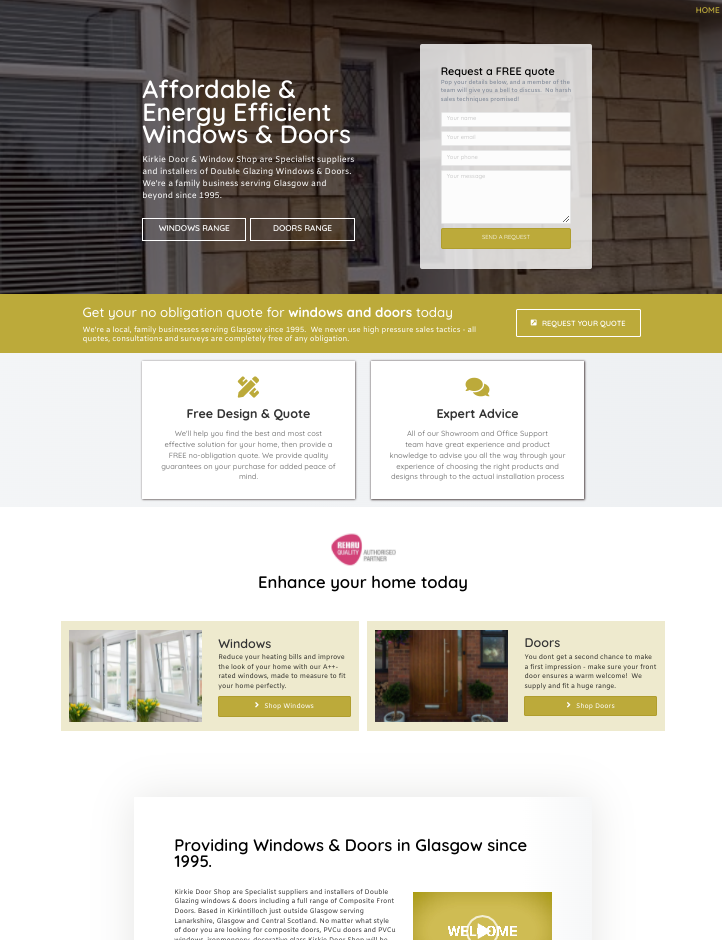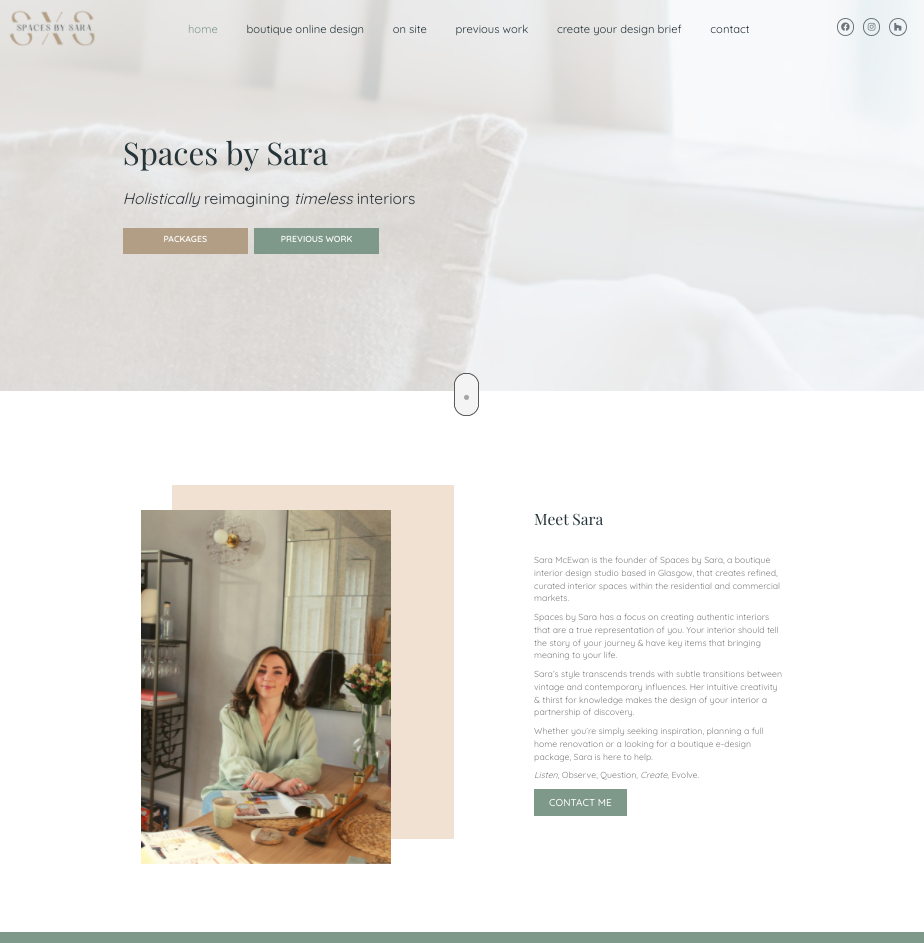 ALL INCLUSIVE GLASGOW WEB DESIGN
There's no use of templates here - we build exactly what you need, as you need it.
All our website are full responsive - this means they look great on all devices from laptops to mobile phones
All our packages include a free SSL security certificate and installation.  This ensures your website is safe and secure, and gives you the "padlock" icon in the top left corner to reassure your customers.
We'll integrate any existing social media accounts your have into your new website.
Our package prices include the registration of a domain name for your website (1x .co.uk name).  If you already have one registered, we'll cover the transfer fee
We'll set up an email account for you using your domain name, so you can look @superprofessional.
Yup, you read that right.  To celebrate our hometown of Glasgow hosting COP26 in 2021, we began planting trees in partnership with Ecologi for every site launched.  
SYOB GLASGOW WEB DESIGN PARTNER
We're proud to be the recommended partner by Start Your Own Business for start ups looking for a quality and trustworthy Web Designer in Glasgow.
FSB SCOTLAND YOUNG ENTREPRENEUR OF THE YEAR 2022
Award winning support for Glasgow & Central Scotland Businesses
We're delighted that our support packages for SME's in Central Scotland and beyond have been recognised by the Federation of Small Businesses, with founder and web designer, Claudia Kirkwood, being awarded Young Entrepreneur of the Year.  Read more here